July 2014

Letter from Gaza
Ellen Cantarow reports on the email Dr. Mads Gilbert sent to friends July 19 from Gaza. "The last night was extreme.
The email Mads Gilbert, professor of medicine at the University of North Norway (Tromso), sent to a friend on July 19 was a cri de coeur. He had spent two weeks in Gaza during Israel's Operation Cast Lead attack in the winter of 2008-09, tending to the wounded and the dying in Al-Shifa hospital, and again for another week during a similar assault (Operation Pillar of Cloud) in 2012.
As then, Gilbert is now once again caring for streams of patients rushed into Al-Shifa (the name means "healing") from the Gaza killing fields. I reproduce the email in its entirety because it is the first lengthy account by a physician writing directly from a hospital about the region's injured and dying in the course of Israel's latest hostilities. Al-Shifa has been under bombardment and shellfire; other health care facilities as well as ambulances and medical personnel have been attacked. Gaza's only rehabilitation hospital, Al-Wafa, has been destroyed."
Please read the full post, Letter from Gaza
Some Light: Thank you, Phylllis Bennis and The Nation. Whew!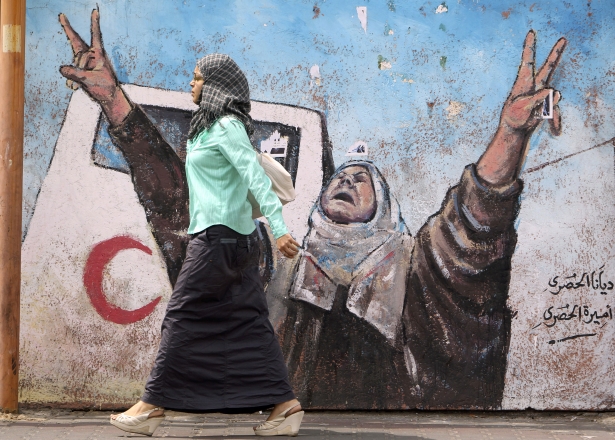 Why Opposing the Israel Lobby Is No Longer Political Suicide
by Phyllis Bennis
July 16, 2014

Our movement isn't strong enough yet to end US enabling of the carnage in Gaza—but the shift in public discourse is a crucial first step. Now we just have to escalate our own work to get on to that next stage. Please read more

---
You were so thin.  This is why we were bringing food.

http://www.europarl.europa.eu/intcoop/sakharov/home_en.html

– EP SAKHAROV PRIZE NETWORK NEWSLETTER
JUNE 2014

Nurit Peled Elhanan draws attention to human rights violations in Palestine
04-07-2014: 2001 Laureate, Nurit Peled Elhanan has drawn the European Parliament's attention to the background of the killing of Israeli and Palestinian teenagers. She has denounced Israeli forces "for 12 hours trying to force the father of Mohammed Abu Khdair to issue a statement it was a family killing on account of his son being gay". It is widely believed that Khdair was murdered in a revenge attack after the discovery of the bodies of three murdered Israeli teenagers Naftali Frenkel , Gilad Shaar and Eyal Yifrach. Ms Peled has also called attention to the case of Uriel Ferrera, 18, who is serving a third prison term "for refusing to be drafted to the Israeli Occupation Army. Since he is a very orthodox Jew, he is being harassed and mocked in prison for his faith, and receives immeasurable punishments".  Ms Peled stated "I believe this case of Zionist anti-Semitism should concern people who care for human rights ".  Link: http://bit.ly/1mpxW51

Prof. Nurit Peled-Elhanan

Estabas tan flaco. Es por eso que te traíamos comida.  Vea foto arriba.
Nurit Peled Elhanan llama la atención sobre la violación de los derechos humanos en Palestina.
La laureada en 2001, Nurit Peled Elhanan, ha llamado la atención del Parlamento Europeo sobre las circunstancias del asesinato de adolescentes palestinos e israelíes. Ha denunciado a las tropas israelíes por tratar de forzar, durante doce horas, al padre de Mohammed Abu Khdair a emitir una declaración diciendo que se trataba de un asesinato familiar debido a que su hijo era homosexual.  Se considera ampliamente que Khdair fue eliminado en un ataque por venganza tras el descubrimiento de los cuerpos de tres adolescentes israelíes muertos Naftali Frenkel, Gilad Shaar and Eyal
Yifrach. La señora Peled también ha urgido a interesarse por el caso de Uriel Ferrera, de 18 años, quien cumple una tercera condena de cárcel por rechazar a ser reclutado para el ejército israelí de ocupación. Como es un judío muy ortodoxo, se le acosa y burla en la prisión debido a su fe y recibe cuantiosos castigos. La señora Peled aseveró, "Creo que este caso de sionismo y antisemitismo debe interesar a las personas que se preocupan por los derechos humanos."
Also: A new bombing of Gaza.  Google.
Other news: 
https://www.facebook.com/photo.php?v=661829800564750


http://972mag.com/nstt_feeditem/video-israeli-police-beat-american-teenager-in-e-jerusalem

http://www.ynetnews.com/articles/0,7340,L-4536477,00.html

http://www.maannews.net/eng/ViewDetails.aspx?ID=709068

http://mondoweiss.net/2014/07/soliders-kidnapping-retribution.html

http://www.almanar.com.lb/english/adetails.php?fromval=1&cid=23&frid=23&eid=159234

http://www.mintpressnews.com/the-high-cost-of-israels-brutal-assault-on-palestinians-in-search-for-israeli-teens/193263/

http://revolution-news.com/berlin-refugees-threaten-to-set-squat-on-fire-if-police-attempt-eviction

http://www.presstv.ir/detail/2014/07/01/369367/israeli-forces-kill-palestinian-teen/


Image of the girl Sanabel Mohammed Fahmy al-Tus (9 years)  
run over by a car from a settlement near Bethlehem before the commandos fled.



Children are precious.  


When we were in Gaza my partner, a jazz musician, gave his trumpet and a few lessons to a young boy who was fascinated by our music.  We bunked with two sisters and their elderly father, their cousins and aunts. Some of them slept on the floor so we might have beds. Are they on this list?  Or unmet others, as generous and kind as they?  We still marvel at the deep  love shared between father and son as the child delighted in the gift of a musical instrument from America. -AW
 

June 2014
 

 The Music of Archie Roach

Alice Walker and Archie Roach: Sydney Opera House 5/14


Seams Of Gold:  Was the Gold We Seek Once Inside Us?

©2014 by Alice Walker

Twenty- two years ago, in Adelaide,  at one of  Australia's literary festivals,  I met Archie Roach.  But did we actually meet?  What would we have said?  It is probably truer to say that I saw Archie Roach, as he sauntered past in colorful vest and Mohawk hair cut, on the way to the stage to sing a selection of his extraordinarily beautiful and soulful songs.  An Aboriginal man of gentle force, dignity, and with more than a hint of being a free spirit in his smile, he certainly stood out.  Did I meet Ruby, his wife?  Was she there?  Probably, because even though they were caring for a houseful of abandoned street children at the time, as someone had whispered to me, they were almost always together.  So much so that one did not say "Archie" or "Ruby" but "Archie and Ruby" always.  Please read the complete post…


Maya Angelou 

Maya Angelou was an indomitable spirit of great generosity, kindness, and love.  Her work, both written and spoken, has inspired, and actually helped, the lives of millions.  When I think of tribute, I envision Maya as a kind of General of Compassion, offering an army of words of encouragement.  She was special, she was rare, she was more beautiful than perhaps even she realized, because she was among other things such an artist that she could not only create worlds on paper, or in a listener's imagination, but she also managed, over and over again in her long life, to create and recreate herself.

Alice Walker


Maya Angelou fue un espíritu indomable de gran generosidad,

benevolencia y amor. Su obra, tanto la escrita como la oral, ha

inspirado y, de hecho, ha ayudado a la vida de millones. Cuando pienso

en un tributo, veo a Maya como una suerte de General de la Compasión

que ofrece un ejército de palabras de aliento. Era especial, era rara,

era más bella incluso que lo que ella misma podía percibir, porque

era, entre otras cosas, tal clase de artista que no solo podía crear

mundos sobre el papel o en la imaginación del oyente, sino que también

lograba, una y otra vez en su larga vida, crear y recrear su propio

ser.

Mañuel Verdecia

 



 

Vincent looks across at us from Paradise -aw
Vincent nos contempla desde el paraíso -mv 

  Vincent Harding 1931-2014



Dear Friends / Queridos Amigos 


May 1, May Day, 2014


A child is a child is a child… See The War Against Children blog post.


Un niño es un niño es un niño… Vea el texto "La Guerra contra los

Niños" en el blog.




What to do can be the hardest question to ask one's self.  I have found giving to organizations that really work hard for our people (all of them), the animals (all of them), and the earth (all of it) one way to honor the deep connections that I feel.  The people, the (other) animals, the earth, are so dear.  How could anyone wish to harm them?  Yet, we do.  Humans do.  But we also heal.  We sit beside the one who weeps and share a shoulder, an embrace. We find food and water where there is none or it is scarce.  We liberate the caged.  We find teachers for the children of war whose schools have been bombed to splinters.  We fight to keep GMOs out of our water and off our Mother's face, even as we mourn the irradiation of the sea.

This letter today from Avaaz cheered my day.  May it lift yours.  -AW
 

Dear Avaazers, 

I feel continually grateful for the level of trust that Avaaz donors place in our work every month, and I wanted to make sure you know what happens after you make that important choice to hope and to give! 

For example – take a look at this: 



We're buying a rainforest! Over 90,000 of us donated enough to give $1 million to conservation organisations like the Rainforest Trust who are buying land connecting two vital preserves in Borneo that can keep the orangutans alive on this planet with us. 

I love this job  

These amazing girls are a second example: 



Yamama and her cousin Hayat are Syrian refugees, but they're in school in part because our community raised $1 million in a challenge grant to donor governments to save Syria from a lost generation of children without education. We just got word that governments have matched us over 100:1!! UN Education Envoy Gordon Brown called our effort "magnificent" and "important in getting governments to give." 

And for a third, meet Gaby: 



Gaby Lasky is an inspiring Israeli lawyer working with leaders of the Palestinian nonviolent movement and a tireless team to defend hundreds of peaceful activists against trumped up charges. Our community donated enough to grant $225,000 to Gaby's efforts!

Many, many more stories to tell, but our community's top issue for donations has been climate change… 



Here's Filipino climate ambassador Yeb Sano, delivering a massive petition spearheaded by Avaaz to the world's climate negotiators. Our climate change campaign, supported by tens of thousands of monthly 'sustainer' donors, has a large team working day and night to press our governments into action on this crisis of our time. Click here to read an in-depth report on our climate team's full-spectrum work to save the world. 

But it's not just the money we donate as a community, but HOW we raise it that makes us a unique force for good in the world. Here's three things that make us special: 



Our community calls the shots. We don't accept any money (ever!) from governments, corporations, foundations, or large donors — making our community our only boss. Most of the non-profit sector is funded by very rich people, whose preferences deeply shape the work done.

We're super fast. Even for urgent problems, it can take months or even years to raise money from foundations and large donors — but we can raise over $1 million in hours!

We're political. Because our donations are not tax deductible, we have no government restrictions on calling out politicians, and politics is where many battles to save the world are won and lost.

Partly because of our unique model and proven track record of impact, the number of Avaaz members choosing to donate has been skyrocketing, heading for 1 million! 




Most of the money donated goes to Avaaz campaigns. But a lot of it, we just give away — over $8 million so far to humanitarian causes and partner organisations who are doing great work that is unlikely to be funded by corporations and foundations. Organisations like the The Equality Effect for whom our community raised $300,000 last year. The head of The Equality Effect said "we are enormously grateful to Avaaz members for supporting us in ensuring laws in Kenya and Malawi protect girls who are vulnerable to some of the most appalling violence in the world." 




Some people criticise activism as useless or feel-good, and they're sometimes right. But Avaaz has been given awards for our effectiveness, and our community's ability not just to speak out powerfully, but to put our money where our mouths are, is a massive part of why we're a force that is changing the world. And we're just getting started . 

With huge appreciation and respect for all that everyone is contributing, 

Ricken and the team

PS – all our financial accounts are fully audited every year, and every year we get a squeaky clean bill of health. You can see the audit letters, and more financial info here.

---





April, 2014

This ancestral Mojave woman with her many tattoos is refusing to be made larger!  Her eyes to me are even more striking than her facial art.


Someone who heard me say my mother never said "I love you" to me until she was an old woman, sent this beautiful response to the child in me who did not understand.  When your language is stolen and replaced with an ill fitting one, speaking of something as important as love must feel like a rusty tin can has been nailed to your mouth.  A brutal image, yes, but what can be more brutal than being robbed of a language that connects us with the Universe and having it replaced  with something that connects us only to those in control?


I have never forgotten a comment made by a woman acquaintance to the effect that sure, the Indians of South America lost their languages (in this instance to the Spanish speaking conquerors) just as they lost their precious metals, particularly gold.  Though they lost the gold of their language and their environment, said this woman, they were amply compensated by the acquisition of the "gold" of the Spanish language they now spoke so beautifully  (and of course were forced to learn).  Yes, there are people who think like this. They are those who may have chosen a language other than their birth language because of its advantages for them, but they have never experienced the anguish of having a language (the strongest possible connector to one's ancestors) ripped from them.
I find the piece below incredibly insightful and healing and am grateful for it.  If my mother were alive I would sit and talk with her about it.  Her belief was that "doing is better than saying" and I wonder how many generations back we'd have to time travel in order to find the place where to say I love you encompassed the distilled yearning, desire, and passion of one's entire history, memory, and  culture.




If What I Mean Is Hummingbird, If What I Mean Is Fall Into My Mouth

[by Natalie Diaz]
 



In Mojave, the words we use to describe our emotions are literally dragged through our hearts before we speak them—they begin with the prefix wa-, a shortened form of iiwa, our word for heart and chest. So we will never lightly ask, How are you? Instead, we ask very directly about your heart. We have one way to say that our hearts are good, and as you might imagine if you've ever read a history book or lived in this world, we have many ways to say our hearts are hurting.

The government came to us first in the form of the Cavalry, then the military fort (which is why we are called Fort Mojave), and finally the boarding school. The government didn't simply "teach" us English in those boarding schools—they systematically and methodically took our Mojave language. They took all the words we had. They even took our names. Especially, they took our words for the ways we love—in silencing us, they silenced the ways we told each other about our hearts. 

One result of this: generations of English-speaking natives have never heard I love you from their parents, which in their eyes, meant their parents didn't love them. However, those parents never said, I love you, because it didn't mean anything to them—it was an English word for English people. There is no equivalent to it in the Mojave language—the words we have to express our feelings, to show the things berserking in our chests for one another are much too strong to be contained by the English word love. 


But after boarding schools and work programs sent them to the cities for work, our children stopped speaking Mojave—they were beaten if they were caught talking or singing in their language. Maybe when they came home their parents spoke to them all about their hearts, but if they did, the children didn't understand anymore. 

It is true, the Mojave language does not say, I love you—and it is equally true that the government was hoping we would quit expressing this toward one another, that we would never again give each other tenderness. While we don't say, I love you, we say so much more. We have ways to say that our heart is blooming, bursting, exploding, flashing, words to say that we will hold a person and never let them go, that we will be stingy with them, that we will never share them, that they are our actual heart. And even these are mere translations, as close as I can get in English. 


Despite Cavalries and boarding schools, our language is still beautiful and passionate—it carries in it the ways we love and touch each other. In Mojave, to say, Kiss me, is to say fall into my mouth. If I say, They are kissing, I am also saying, They have fallen into each other's mouths. 


The word for hummingbird is nyen nyen, and it doesn't mean bird—it is a description of what a hummingbird does, moving into and out of and into the flower. This is also our word for sex. Mat 'anyenm translated to English means the body as a hummingbird, or to make a hummingbird of the body. On a very basic level we have a word that means body sex hummingbird all at once. 

I think of the many lame things people say when they want to have sex with someone–imagine how much more luck they would have if they came to you with that lightning look in their eyes and that glisten in their mouths and said just one word: hummingbird. And you would think: bloom, sweet, wings that rotate, heart beating at 1,260 beats per minute, flower, largest proportioned brain in the bird kingdom, syrup,iridescent, nectar, tongue shaped like a "w"—which means something close to yes.


Recently, an adult learner who is teaching her children the language in her home asked our Elders if they could teach her to tell her son that she loves him. They told her that we have no word for that. But, the learner insisted, I need to know because I never heard my parents say that to me, and I will not let my son grow up without hearing me tell him that I love him. The Elders asked her, What is it you really want to tell him? The learner was emotional at this point, her words had caught in her throat. Instead of speaking, she made a gesture with her arms of pulling someone closer to her, and then she closed her eyes and hugged her arms against her chest. Ohhh, one of the Elders exclaimed, Now, we have a word for that—wakavar. 


Maybe there is no great lesson to be learned here, but when I sit down to write a poem, I carry all of this language with me onto the page–I try to figure out what I really mean, what the words really mean to me. I don't ever want to say, love, if what I mean is wakavar, if what I mean is hummingbird, if what I mean is fall into my mouth. 


From THE BEST AMERICAN POETRY 2013


El Español por Mañuel Verdecia

Esta ancestral mojave
Por Alice walker 

Esta ancestral mojave con sus muchos tatuajes rechaza ser más engrandecida. Sus ojos son para mí más deslumbrantes que su arte facial.

Abril, 2014

Alguien que me escuchó decir que mi madre nunca dijo "Te amo" hasta que fue vieja me envió esta bella respuesta a la niña en mí que no comprendía. Cuando te roban tu idioma y te lo reemplazan por otro que malamente te sirve, hablar de algo tan importante como el amor debe sentirse como si te hubieran clavado una lata oxidada en la boca. Una imagen cruel, sí, pero ¿qué puede ser más cruel que ser despojado de una lengua que nos conecta con el universo para substituirla por algo que simplemente nos conecta con aquellos que tienen el control?

Nunca he olvidado un comentario hecho por una conocida con respecto de que en verdad los indios de Sur América perdieron sus idiomas (en este caso con los conquistadores de habla hispana) tal y como perdieron sus metales preciosos, especialmente el oro. Aunque perdieron el oro de sus lenguas y su entorno, me dijo la amiga, se les compensó ampliamente con la adquisición del "oro" del español que ahora hablan tan bellamente (y que por supuesto fueron forzados a aprender). Sí, hay gente que piensa de tal modo. Son esos que pudieron escoger otro idioma distinto que su lengua madre por sus ventajas para ellos, pero que nunca han experimentado la angustia de que los despojen de una lengua (probablemente el enlace más fuerte con los ancestros).


Creo que el texto siguiente es increíblemente perspicaz y reparador, por tanto lo agradezco. Si mi madre viviera me sentaría a hablar con ella sobre el mismo. Su concepto era que "hacer es mejor que decir" y me pregunto cuántas generaciones hacia atrás tendríamos que viajar en el tiempo para hallar el lugar en que decir "Te amo" abarcara el anhelo, el deseo y la pasión destilados por la historia, la memoria y la cultura de uno.
 

SI LO QUE QUIERO DECIR ES COLIBRÍ, SI LO QUE QUIERO DECIR ES CAE EN MI BOCA.

Por Natalie Diaz

En lengua mojave, las palabras que empleamos para describir nuestras emociones son literalmente arrastradas desde el corazón antes de que las enunciemos –empiezan con el prefijo wa–, una forma abreviada de iiwa, nuestra término para corazón y pecho. De modo que nunca preguntaremos a la ligera, ¿Cómo estás? En su lugar, preguntamos directamente sobre tu corazón. Tenemos una manera de decir que nuestros corazones son buenos y, como podrán imaginar si han leído alguna vez un libro de historia o han vivido en este mundo, tenemos muchas formas de decir que nuestros corazones duelen.


El gobierno vino hasta nosotros primero en forma de caballería, luego el fuerte militar (que es por lo cual nos llaman Fuerte Mojave) y finalmente los internados. El gobierno no nos "enseñó" simplemente inglés en esos internados. Ellos sistemática y metódicamente nos arrancaron nuestra lengua mojave. Nos quitaron todas las palabras que poseíamos. Incluso nos quitaron nuestros nombres. En especial, nos quitaron nuestras palabras para las formas en que amamos. Al silenciarnos, silenciaron las maneras en que nos hablábamos unos a otros de nuestros corazones.


Un resultado es este: generaciones de nativos angloparlantes nunca han escuchado decir "Te amo" de sus padres, lo que a sus ojos, significa que sus padres no los amaban. No obstante, esos padres jamás dijeron "Te amo" porque esto no significaba nada para ellos. Era una frase en inglés para gente de habla inglesa. No existe ningún equivalente de esta en la lengua mojave. Las palabras que tenemos para expresar nuestros sentimientos, para mostrar las cosas que hierven en nuestros pechos por los otros son mucho más fuertes para que quepan en la palabra inglesa "love" (amor).

Sin embargo después que los internados y los programas de trabajo los enviaran a las ciudades a trabajar, nuestros niños dejaron de hablar en mojave. Se les golpeaba si se les sorprendía hablando o cantando en su lengua. Tal vez cuando volvían a casa sus padres les hablaban de todo acerca de sus corazones, mas si lo hacían, los niños no podían comprenderlos ya.


Es cierto, la lengua mojave no dice "Te amo" y es también cierto que el gobierno tenía la esperanza que dejáramos de expresar esto unos a otros, que nunca más volveríamos a brindarnos ternura. Si bien no decimos "Te amo", decimos mucho más. Tenemos formas de decir que nuestro corazón florece, rebosa, estalla, fulgura, palabras para decir que nos aferraremos a una persona y nunca la dejaremos ir, que seremos egoístas con ellos, que nunca los compartiremos, que son nuestro corazón de verdad. Incluso estas son meras traducciones, lo más cercanas que las puedo poner en inglés.

A pesar de la caballería y los internados, nuestra lengua es todavía bella y apasionada. Lleva en ella las formas en que nos amamos y nos tocamos. En lengua mojave, decir "Bésame", es decir "Cae en mi boca". Si digo,"Ellos se besan", también estoy diciendo "Han caído el uno en la boca del otro".


La palabra para "colibrí" es "nyen nyen" y no significa pájaro. Es una descripción de lo que hace un colibrí, moverse hacia dentro y afuera y adentro de una flor. Esta es también nuestra palabra para sexo. "Mat'anyenm" traducida al inglés quiere decir "el cuerpo como colibrí" o "hacer un colibrí del cuerpo". En un nivel muy elemental tenemos una palabra que significa cuerpo sexo colibrí a la vez.


Pienso en las pobres cosas que la gente dice cuando quiere tener sexo con alguien. Imaginen cuánta de más suerte tendrían si vinieran a ti con esa mirada relampagueante en sus ojos y ese fulgor en su boca y pronunciaran una sola palabra: colibrí. Y tú pensarías: florescencia, dulzor, alas que baten, corazón que palpita a 1 260 latidos por minuto, flor, cerebro más grande del reino aviar, almíbar, iridiscencia, néctar, lengua en forma de w –lo que significa algo cercano a sí.

Recientemente una estudiante adulta que enseña a sus hijos la lengua en su casa le preguntó a nuestros ancianos si podrían enseñarle a decirle a su hijo que lo ama. Le contestaron que nosotros no tenemos palabras para eso. Sin embargo la estudiante insistió, "Necesito saber porque nunca oí a mis padres decírmelo y no permitiré que mi hijo crezca sin escucharme decirle que lo amo". Los ancianos le preguntaron, "¿Qué es en realidad lo que quieres decirle?"La estudiante se puso sentimental en ese momento, sus palabras quedaron trabadas en su garganta. En vez de hablar hizo un gesto con sus brazos como si acercara alguien a ella y luego cerró sus ojos y apretó sus brazos en torno a su pecho. "Ohh", uno de los ancianos exclamó, "Ahora sí tenemos una palabra para eso, wakavar."

Quizás no haya una gran lección que aprender en esto, pero cuando me siento a escribir un poema, cargo con toda esa lengua conmigo hacia la página. Trato de imaginar lo que en realidad quiero decir. No quiero nunca más decir "amar", si lo que quiero decir es "wakavar", si lo que quiero decir es "colibrí", si lo que quiero decir es "cae en mi boca."


******* 





March 2, 2014




One of the most remarkable persons to have graced our planet is the South African Zulu Shaman Credo Mutwa.  His teachings about so many things are immensely valuable.  Indeed, I have been envisioning how an entire course of study might be constructed around his wisdom.  I am perhaps not the person to attempt such a course, but it is obvious to me it would benefit the planet and human and animal kind if someone did.  There is a world of information this great teacher and healer offers us: from the (perhaps) thousands of years Africans have interacted with Space beings to this revelatory look below at the African way with ancient and contemporary Crop Circles.

A gardener, I loved crop circles from the moment I was shown pictures of them.  I was also moved by the spirit of the beings who made them.  To create so beautifully, so mysteriously, how cool they must be!   I also resonate deeply with the traditional African sense of reciprocity and reverence with these unanticipated guests.

Credo Mutwa is now 92 years old.  He is in great pain, suffering from the knowledge that, as he says, his continent, Africa, is being murdered.  What can we do to stop the depopulation of Africa, of Earth?  Let us begin by knowing who we have been; what has already been taken from humanity.  Let us honor and love ourselves, and each other, before we go.



2 de marzo de 2014

by Cuban poet and translator Mañuel Verdecia 

Una de las personas más extraordinarias que han enaltecido nuestro planeta es el chamán sudafricano de origen zulú Credo Mutwa. Sus enseñazas sobre muchísimas cosas resultan inmensamente valiosas. De hecho, he estado considerando la forma en que se podría organizar un curso de estudio en torno a su sabiduría. Tal vez no sea la persona adecuada para procurar tal curso, pero para mí es obvio que beneficiaría al planeta así como a las especies humana y animal si alguien lo hiciera. Hay todo un mundo de información que este maestro y curandero puede ofrecernos: desde (quizás) los milenios en que los africanos han interactuado con criaturas del espacio hasta esa mirada reveladora al saber de los africanos respecto a los antiguos y contemporáneos círculos de las cosechas.

Como jardinera, me enamoré de los círculos de las cosechas desde el instante en que me mostraron fotos de ellos. Me sentí muy conmovida por el espíritu de los seres que los hicieron. Para crear de forma tan bella, tan misteriosa, ¡cuán estupendos deben ser! También me identifico profundamente con el tradicional sentido africano de de reciprocidad y reverencia hacia estos huéspedes inesperados.

Credo Mutwa tiene ahora noventa y dos años. Se halla en un profundo dolor, sufriendo por saber que, según dice, su continente, África, está siendo asesinado. ¿Qué podemos hacer para detener la despoblación de África, de la Tierra? Empecemos por saber quiénes hemos sido, de qué se ha privado ya a la humanidad. Honrémonos y amémonos a nosotros mismos y a los otros, antes de marcharnos.

  

31 August 2013

from Earth-Heal Website


"The world in which we live is more miraculous than we know.

There are things which go on in our world about which we know nothing."

Vusamazulu Credo Mutwa 


Prologue

In late 2002 I read the book "Secrets in the Fields" by crop circle researcher Freddy Silva.

On page 303 the author writes:

"If contact with non human life continues to follow the U.S. military's example of researching UFOs – shoot them down and analyze them – then it's no wonder contact needs to be made in more subtle ways with people who appear to have every inclination of behaving like barbarians.

Yet compare this attitude with that of "pagans" in South Africa in response to crop circles:

'Whenever a circle appeared in the fields, the people rushed to erect a fence of poles around the circle. They would dance and perform other sacred rituals honoring the Star Gods and the Earth Mother.

All the kings and chiefs awaited the arrival of these circles.

Their appearance would be cause for celebrations that lasted several days. The celebrations were accompanied by prayers to the gods to watch over the people and talk to them through the sacred sites'."

(MUTWA 1996, 23 / SILVA 2002, 303)

As the bibliographical reference Silva gives:

Mutwa, Credo. 1996. 'Isilwane – The Animal.' Cape Town, S. Africa: Struick.

To be honest, I'd never heard of this book or its author before. I soon learnt more about this astonishing man, when doing an online search for his name.
 

Vusamazulu Credo Mutwa

The following is an abstract of his biography taken from Stephen Larsen's editorial notes of Credo Mutwa's book "Zulu Shaman" (originally published under the title "Song of the Stars" in 1996):

Vusamazulu Credo Mutwa was born in the Natal area of South Africa on July 21, 1921.

His very name is a composite of his cultures of origin. "Vusamazulu" is a Zulu honorific, meaning "Awakener of the Zulus" and came through his initiation as a Sangoma (Traditional Healer, Shaman).

But the name "Credo" was given to him by his father, a Christian. It is from the Latin "I believe". "Mutwa" is Zulu for "little Bushman" – "Vusamazulu Credo Mutwa" then may be rendered to "Great Awakener, I Believe (in) Little Bushman".


Credo was baptized into the Roman Catholic Church his father having held the position of "catechism instructor".

His mother Numabunu, however, was the daughter of the shaman-warrior Ziko Shezi, who had survived the awful battle of Ulundi, which ended the Zulu-Wars. Shezi was a Samgoma, and custodian of Zulu relics. The split in religion was to prove decisive for his parents' relationship, and they never formally married, separating soon after Mutwa was born.

Fortunately, Mutwa received early training from his grandfather Ziko Shezi, and memorably the child would carry his grandfather's medicine bags, full of sacred objects, to various ceremonies.

Credo Mutwa from an early time showed a proclivity for art, especially sculpture. (…)

In 1928 his father entered the picture again and obtained custody of the child over the objections of his mother. The young lad was obliged to go to the Transvaal with his father, stepmother and their three children. The family moved around to several different farms, and finally settled near Johannesburg. (…)

Credo was educated in mission schools, taught in English about Western history and civilisation, and confirmed as a Christian in the process. His goal in those years was to become a schoolteacher, and hence he studied his lessons very well. (…)

In 1943 there began a time of sickness and disorientation for the young man. He was afflicted with dreams and visions, and a strange malaise would often come over him. He was experiencing the sickness that often comes to future Sangomas, initiating their call.

Now there are several kinds of traditional healers among the Zulu. An "Inyanga" may inherit the profession from relatives. But a "Sangoma" must receive a "call" from the spirits, which seemed to be happening to the young man.

At the urging of his mother and grandfather, Mutwa would undergo purification ceremonies, renounce formal Christianity, and begin to prepare himself to receive the training of the Sangoma. (…)

Fig. 1

Vusamazulu Credo Mutwa

wearing his sacred relics and holding an ancient statue


Credo Mutwa was to prove to be a very successful Sangoma, and eventually was elevated to the rank of "High Sanusi", like the Indian "Sannyasin", a holy man who has taken vows.

In his way he came to be the leader of well over 500 other traditional healers.

"When I was made into a Sanusi, I took a vow never to reveal my knowledge, never to tell people about my profession or about the sacred artefacts (…) that I am entrusted with.

But I feel that this vow is a hindrance, and some years ago I decided to break it. The result of this has been that my people have ostracized me and many people have bitterly blamed me for what I had done."

Credo Mutwa very much believes in the value of tradition, but also affirms that we live in changing times. The traditions are to be kept, but their influence is to be made open to a larger audience than the dwindling faithful among the Zulu people.

The keepers of traditional stories are called "Guardians of the Umlando (tribal history), a different but overlapping role with that of the Sangoma. This role also Credo has embraced.

To become this kind of traditional storyteller requires and aptitude for precise memorization and also the dramatic and artistic recitation of the stories. (…)

(LARSEN/MUTWA 1996/2003, xiii)

Izishoze Zamatongo

In the foreword of the aforementioned book "Isilwane The Animal – Tales and Fables of Africa" Mutwa recounts the following:

(…) At harvest time, we left some of our corn standing so that passing birds could share in the bounty of our fields and, by sharing, bless us and ensure us of plenty of food. Sometimes large fields of corn and millet were planted.

These were sacred to the goddess and were offered to the vast armies of birds to eat. No human being could enter the sacred cornfield.

The sacred fields were ploughed far from the ordinary millet, maize and corn, as they were left unfenced. Over centuries, people had discovered that the star gods sometimes communicated with human beings through these sacred fields. Time and again, strange circular depressions were seen in the centre of these fields.

These depressions were called "Izishoze Zamatongo", the great circles of the gods.

These circles were an amazing sight to see. The gods never cut the stalks of corn or millet when they form these depressions. It appears as though a great circular, disk-shaped force has descended on the field. It pressed the corn firmly into the ground, without breaking the stalks or damaging the plants.

Then the force appears to spin, resulting in the strange spiral appearance of the fallen stalks. Words cannot describe such a phenomenon, which I have seen more than thirty times in the course of my life as a traditional healer. Whenever a circle appeared in the fields, the people rushed to erect a fence of poles around the circle.

They would dance and perform other sacred rituals honoring the star gods and the Earth Mother.

All the kings and chiefs awaited the arrival of these circles. The appearance would be cause for celebrations that lasted several days. These celebrations were accompanied by prayers to the gods to watch over the people and to talk to them through the sacred circles.(…)

(MUTWA 1996, 23)

When I read this I was struck by the way this description matched what we call the "Crop Circles" and I wanted to learn more about this phenomenon on the African continent, currently unknown to Western crop circle research.
 

The Conversation

It took me quite a long time to gain access to this holy man but finally in 2005 he invited me to visit him on the farm where he lives, in the hills between Pretoria and Johannesburg.
 

Fig. 2

My meeting with Credo Mutwa on a humble farm

between Pretoria and Johannesburg in April 2005.

(Photo: Müller / Berkovits)
 


I met Credo Mutwa in April of the same year and was astonished to find a man of his wisdom and high ranking living such a humble life; his simple dwellings incomparable to the palaces his different religious equivalents reside in worldwide.

After a short introduction and viewing pictures of European crop circles that I brought with me, we started our conversation and I learnt my first lesson: I was prepared to conduct the interview in a traditional Western manner with a numbered list of questions. However, when confronted by a "Guardian of the Umlando" like Credo Mutwa I soon realized that things would not unfold in the usual manner.

When a man like him starts to talk to you about his folklore and traditions, there seems to be no beginning and no full stop – everything seems a single tale, enriched here and there with parables, references and comparisons to related stories. I have to admit, it was a good lesson to learn.

The following is a compilation of Credo Mutwa's answers, regarding his knowledge about the crop circles in Africa.

At some points I have taken the chance to add some notes that compare Credo Mutwa's information to the crop circle phenomenon, at least as far as we currently understand it in the west.
 

General Information

"What you call 'Crop Circles' is the same that what the Zulu call 'Izishoze Zamatongo' and which means the designs or the writings of the Gods. We have known about them for more than 4000 years."

In other parts of the world, recent research has also shown that the crop circle phenomenon is not a contemporary enigma but has probably always been with us.

The oldest record of a European crop circle dates back to the year 1590 and was found documented in a French witch-trial case. (MÜLLER / ANDERHUB 2005, 41).

Much older reports of discoveries of flattened circular areas of crops and grass have also been found in European and North American folklore-tales, legends and myths (MÜLLER 2001, 10).

"I have seen these things hundreds of times before.

(Author's comment: The alert reader will note that we have a discrepancy here in the numbers given between what is said in the aforementioned book "Isilwane – The Animal" and in our conversation: In the book Credo Mutwa mentions that he had seen crop circles himself "more than thirty times" and now he talks about a "hundreds of times". This discrepancy can be explained in several ways. On the one hand the book was published in 1996, some nine years prior to our conversation and on the other – due to the editing process – there is a difference between a written book by Mr. Mutwa and a vital conversation with him.)

These things are very funny… they don't like the miellies (maize / American corn).

They appear on our millet, they appear on our sokka, these are two different kinds of crop. The crop circles like to appear on millet and all sorts of small grain plants. The Gods choose their kind of grain. They don't like the corn (maize) – Why? – Because with that grain you cannot make a good crop circle on it like you can on millet.

So they choose these grains that are native to the country in which they appear.

Corn is not native to Africa."

This might deliver a clue to the question why there have been indeed so very few crop circles in corn/maize in England, Europe and other parts of the world, while a great part of the phenomenon in American countries like USA, Canada, Mexico etc. used just those fields for its canvas.

"If the land is too flat you cannot see what the Gods have been telling us unless you go to a nearby mountain (to have a good vantage point from which to view the design). They don't destroy the plants.

They bend them so that after a time the plant can recover – they don't want to destroy. This is why those men who say that these are all forgeries are wrong. How can somebody fake something like this without damaging the plants? You can't! It also takes those who try it many, many hours to do so.

This is not the way the Gods make Izishoze."


 


What is the Meaning?

"These things they happen to pass important messages to the people through the crops.

The Izishoze happen to appear many times when our people are planting the African crop that they called mabele - or sorghum in English. The Gods used to flatten the plants and not to break them. So that after a time when the people have read the message, the plants would stand up again and grow."

"I have always wanted to have a farm of my own. To watch out for the writings of the Gods because this is intelligence very, very big and whatever these powerful beings are telling us even means that our minds are to stupid to understand.

Our modern minds have been corrupted by western civilization that is refusing to believe that things like the crop circles could be real and important. This is why we do not understand the simple messages anymore."


"The crop circles also tell us about the situation of the Sun. But why – you may ask – is the Earth Mind telling us about the Sun?

The crop circle phenomenon talks of a time of great activity of the sun. But why? Why does this great intelligence, this Mother Spirit, why does it tell us about this thing?

When there is trouble in the sun – then what happens to the human beings down here? When there is trouble in the sun there will be also trouble down on earth. And this is why the crop circles are appearing. They even tell us things that will happen in the future.

They can also be warnings. For example if there is going to be a war – the crop circles tell us."

African Crop Circle Traditions

"In the old days, when the Gods put crop circles in our fields the people used to run quickly to take sticks and stones all around the design to mark it out. We wanted that the Gods should say again what they are telling us.

This is therefore so that the crop circle does not die and that the Gods will then again respond with another crop circle nearby. This is why sometimes there will be a new crop circle next to an old one.

"This is how the African stone circle monuments came into existence. And this happened all over the worldwide as with Stonehenge, Avebury and the like. The Stonehenge monument you can see today, there used to be a crop circle there.

This would have been regarded as a very holy thing so the ancient people marked it with earth, stones and wooden sticks. They are a sort of saying 'Thank you' to the intelligence that is behind. They were not built just for decoration.

The ancient chiefs, kings and holy people were not fools. They were in tune with the Great Spirits of the earth. They were in tune with the mysteries of the world. They knew more that we give them credit for but they kept the knowledge away from us. Deciphering it in their temples.

Therefore you can see so many similarities between the crop circles and ancient sacred art. This is no coincidence."

The hypothesis that ancient stone circles and henges mark the locations of ancient crop circles, regarded by the people of that time as a scared sign and therefore marked out as a future place of ceremonies, has also been considered by Western crop circle researchers, most notably by research pioneer Dr. Terence Meaden in his book "The Stonehenge Solution" (MEADEN 1992, 62).

"Here (pointing to a so-called "grapeshot" circle on a picture of a formation) the Gods have given us a sign: This is where they have signed off like a signature.

They are saying: Here is the message, over and out. We have to acknowledge the design from here. This is where we have to respond."




Fig. 3

Small outside circles as the one marked red in this diagram (Cliffords Hill, Wilts. UK, 2001)

are called "grapeshot" circles.

According to Credo Mutwa they mark the spot from where to view,

interpret the designs as well as the spot to respond

to the intelligence behind.

(Diagram: A. Müller)


 

"We have to measure the new formations from one to the other side. The bigger the formations, the more important the message and the closer the date…"

"This is one of the holy things. It is teaching us about the human mind. It also teaches us about the world-mind. We say the earth has got a brain and the brain passes knowledge to the people (through the sacred fields)."

"These crop circles are created by a power which is compassionate. The spirit who makes the crop circles guides human beings, it tells them important things that human beings are not aware of yet."

Here (as well as with the above discussed idea that the "natural message" of the circles is too simple for our complicate minds) Credo Mutwa agrees with other traditional and native representatives.

Also the Aborigines people of Australia share this very same view. (DOUK 2000)

"Long time ago, when all my sacred items were given to me, I was told that we must always look out for those things, always because this is what the God Spirit – which is the mind of the earth – is telling us about important things about the universe… about what is going to happen."

"These are things that we Sangomas are called to investigate. I have always wanted to have a farm of my own. To watch out for the writings of the Gods (…)"

"I remember that my grandmother used to say that we must show respect for the crop circles as well as we have to show our respect to the standing stones."

"The signs do prophesize. They tell us about the future. This is why Sangomas must plant millet because this is the plant the Gods prefer to speak through."

The Crop Circles in Africa

"If there is going to be a war – the crop circles tell us. These things are warnings.

"Our crop circles in Africa are not only circles; they are just as complicated as the English ones, even more complex sometimes. Our biggest crop circle appeared in Zululand, it was made up of four of them inside a big square and in the centre was a picture, a picture of a gun, a picture of a gun canon.

That was just before the terrible Battle of Ulundi in 1879 where the English used artillery pieces and Gatling guns (the first highly successful rapid-repeating firearms) on the Zulus for the very first time."

 


Fig. 4

A basic graphical reconstruction of the 1879 huge crop circle formation in Zululand,

but Without the central standing design.

The central circle was said to have shown something

that was seen as a depiction of the later used canon guns.

(Diagram: A. Müller – based on description)

 

 


Fig. 5

The true central design was obviously open for speculation.

However, the photo on the left shows a Royal Navy Gatling Gun Team in 1865.

This is the kind of canon-gun also used during the Battle of Ulundi in 1879.

(Copyright by National Archives and Record Administration).

Right: An artistic interpretation combines the described

crop circle formation's basic design with a Gatling gin symbol.

(Diagram: A. Müller)
 

Back home in Germany I was checking out the available sources for information and data on the Battle of Ulundi.

Whilst reading through the various documents I stumbled upon a detail that had not even been mentioned by Credo Mutwa: Apparently the British troops, consisting of some 17.000 men, marched to the battle in the form of a,

"hollow square and halted on a low hill about 3km west of Ondini".

The crop circle formation appeared to not only predict the weapon used but also the way the British troops were fighting on the top of the hill, firing Gatling guns from inside their protective hollow square of soldiers.

Compare these features with the above shown diagram in Fig. 3 and 4.

"They look similar to the English crop circles but sometimes also slightly different. In African crop circles you can sometimes see faces of animals with horns. There are sometimes four: one facing up, one down, one left and the fourth to the right."

It was kind of hard to understand what this formal description would indicate.

Finally it seems unclear (at least to the author) if those "animal faces" were more of a direct pictorial character or made of geometrical elements, like described in the following figure:

Fig. 6

Faces of horned animals – from a crop circle point of view  this could mean different things:

On the one side (l.) it could mean a truly pictorial picture of a horned animals face, like for example the face of a bull.

On the other side (m.) such a bull's face can also be created in the way of a pictogram,

using basic geometrical figures only.

The diagram on the right side shows an artistic interpretation

of what the above described formations with four of such animals faces

looking in each direction might have looked like.

(Diagrams by A. Müller)


"They like grains which are soft and another kind of crops where you see African crop circles is the 'Monkey Nut'.

This has gentle leaves, they are beautiful and there you can see very beautiful crop circles as well. In the Eastern Transvaal I saw such formations in Monkey Nuts (Peanuts – not to be confused with the Cashewnuts and Paranuts that also have this epithet).


Fig. 7

According to Credo Mutwa, formations like the ones we call "Pendulums"

 a typical crop circle variation in England during the early 1990′s

 (here at Crawley Down, Hampshire, England 13/07/90),

are also typical for crop circles in peanut plants as they appear

in South Africa's Eastern Transvaal region.

(Diagram by A. Müller)
 

"But here in South Africa we can also see crop circles in the Sand.

Near Cape Town there is a place called "Cradock", a village, and a small town of white people. In Cradock there is no crop but even now you can see crop circles in the sand."

"In the Kalahari in Botswana you will see crop circles in the sand. Here the sand is blown away but some of them stay for weeks so that you can still see them long after but not as beautiful as on the millet. Also in Johannesburg where the mines are we find very white sand. This sand is very poisoned – and here we used to see crop circles there – especially after rain… very big ones."

"They also appear in the sand of the North African deserts, as for example in Egypt."

In fact German UFO-researcher Michael Hesemann reported the very first formation in sand in his book "The Cosmic Connection".

He reported of an observation of air passenger Mrs. Charlotte Wüsthoff of Düsseldorf:

On November 11, 1992, she was flying with "Egypt Air" from Cairo to the Dead Sea.

When they were at the height of Port Safaga she looked down onto the desert and saw a mysterious design in the sand. A circle with a mirror-inverted "F" appendage and a smaller ring around the shaft of the "F" – a classical crop circle design (HESEMANN 1999).

However, it is not known of what the strange design in the desert was made of.

Was it carved or blown into the sand, was it painted or marked in any other way?
 

Fig.8

Diagram of the described "Key" formation

in the sand desert near Port Safaga, Egypt, 1992.

(Diagram – based on description – by A. Müller)
 


A desert circle also seems to be visible on a satellite image presented by GoogleEarth.

What crop circle researchers would call "a ring with a small satellite circle" can be seen in the sand just about 2 kilometers south of the famous Pyramids of Giza, outside of Cairo.

However, so far there has been no ground inspection to this interesting feature in the sand and it is yet unknown when this satellite image was taken.
 

Fig. 9

A "ring with an outer satellite circle"

with a diameter of about 50 meters can be seen

on GoogleEarth satellite images

of the famous Giza pyramids near Cairo.

(Satellite immage by GoogleEarth / DigitalGlobe)
 

"We also find crop circles in the African grass or in the African savannah like in Kenya where there is a lot of good grass. If you want to see good crop circles – go to Kenya. In Massai Mara were the animals run plenty, plenty.

You will see circles in the grass there – just as beautiful as these (pointing to the picture section of my book I brought to him a present)."

Kenyan crop circles seem to be confirmed also by other reports unconnected with Credo Mutwa.

The mother of English crop circle researcher Allan Brown, for example, was raised on a farm near the capital Nairobi in the 1950′s. She recalls playing inside flattened circles in her father's grain fields, a source of great annoyance to him.

"In the Southwest Africa, there the Owambo people of Namibia they plant millet, plenty of millet and there you see crop circles, really funny ones."

"There is a thing which the Egyptians plant. It is called Bhali and there you see crop circles as well. But the people there they don't like them."

A Mrs. Sharon, another visitor to Credo Mutwa at that time, who was also with us during parts our conversation, added:

"If you fly from Johannesburg to Kruger National Park at this time of the year (April) when you look down the whole area of Lyndenburg you will see circles all over."

Unfortunately the author was unable to take an aerial reconnaissance flight over the described area.
 

Crop Circles Credo Mutwa Saw Himself

"I saw my very first crop circle in the Natal region in 1949. It was made of three circles inside each other placed in a field of potao plants"
 

Fig. 10

The first crop circle Credo Mutwa saw himself:

A double-ringed circle in potato plants (r.)

in the Natal region of South Africa, 1949.

(Diagram: A. Müller, based on Credo Mutwa's sketch)
 

"In 1958, again in Natal I saw a huge crop circle in the shape of two circles inside of a triangle"

 


Fig. 11

Triangular formation seen by Credo Mutwa in 1958 in the Natal region.

Left: Credo Mutwa's orginal Sketch.

 (Diagram: A. Müller / Sketch: Credo Mutwa)
 

"On farms in Botswana there appeared a number of crop circles – many of them. I was called to go there and that was in 1959. I remember these were on sand and they were on the millet."

"In the same year when I visited England and saw the large threefold Galaxy crop circle near Avebury (Triple Julia-Set at Windmill Hill, 1996) I also visited a beautiful one in the Eastern Transvaal. It showed a symmetrical pattern inside a ring made of two crescents and inside of each a five-pointed star."




Fig. 12

Complex geometrical crop circles similar to

the patterns we know from England but

investigated by Credo Mutwa in 1996 in the Eastern Transvaal.

(Diagram: A. Müller, based on Credo Mutwa's sketch)


Related Phenomena

"Also our people have observed the crop circles in the making. This is when they have seen the lights, balls of light spinning in the air and on the ground.

But then the people moved away because they don't want the Gods to get angry – they hide in their houses while the Gods are finishing making their messages. These light-phenomena also happen in other places of great holiness."

Flying lights and things we would call UFOs are also known in the Zulu and ancient African Tradition.

They are called "Abahambi Abawutayo" and Credo Mutwa writes about them also in his book "Song of the Stars":

"There are things that fly through the night, those you call UFOs, which we in Africa call 'Abahambi Abavutayo', 'the fiery visitors'.

Oh yes, Africa has had her own share of UFOs, and she has for many, many centuries, long before they were even heard of on other parts of the world, we, the people of Africa had contact with these things."

(MUTWA 1996, 121)

Also similar observations are known to be connected with crop circles worldwide. So-called "Balls of Light", "Orbs" or "Luminosities" were seen by